Toyota Brake Services in Prescott, AZ
Toyota recommends regularly having regular maintenance such as replacing brake pads and a brake fluid exchange to keep them in good condition. Also, technicians will examine the rotors to determine how they are wearing down. At Findlay Toyota Prescott, our team of certified technicians work closely with Toyota owners in Prescott, AZ to maintain their vehicles. We also happily serve the communities of Prescott Valley, Chino Valley, Paulden, and Dewey-Humboldt.
Certified Brake Services:
Brake Fluid Exchange - Brake fluid transfers and amplifies the force of your foot on the brakes to the calipers; as a hygroscopic fluid, it will absorb moisture and eventually need to be replaced as it becomes less effective.
Learn More
Brake Pad Replacement - The brake pads consist of a metal backing and a softer brake lining that is designed to wear down; when this lining gets thin, it's time to have your brake pads replaced.
Learn More
Rotor Resurfacing or Replacement - The brake rotors may become glazed or warped well before they wear out; we can resurface the rotors, smoothing their surface to help you avoid paying for entirely new parts before it's necessary.
Caliper Service - The brake calipers squeeze together to push the brake pads against the brake rotors, and they will regularly need to be cleaned, lubricated, and inspected to ensure that they are providing the necessary precision.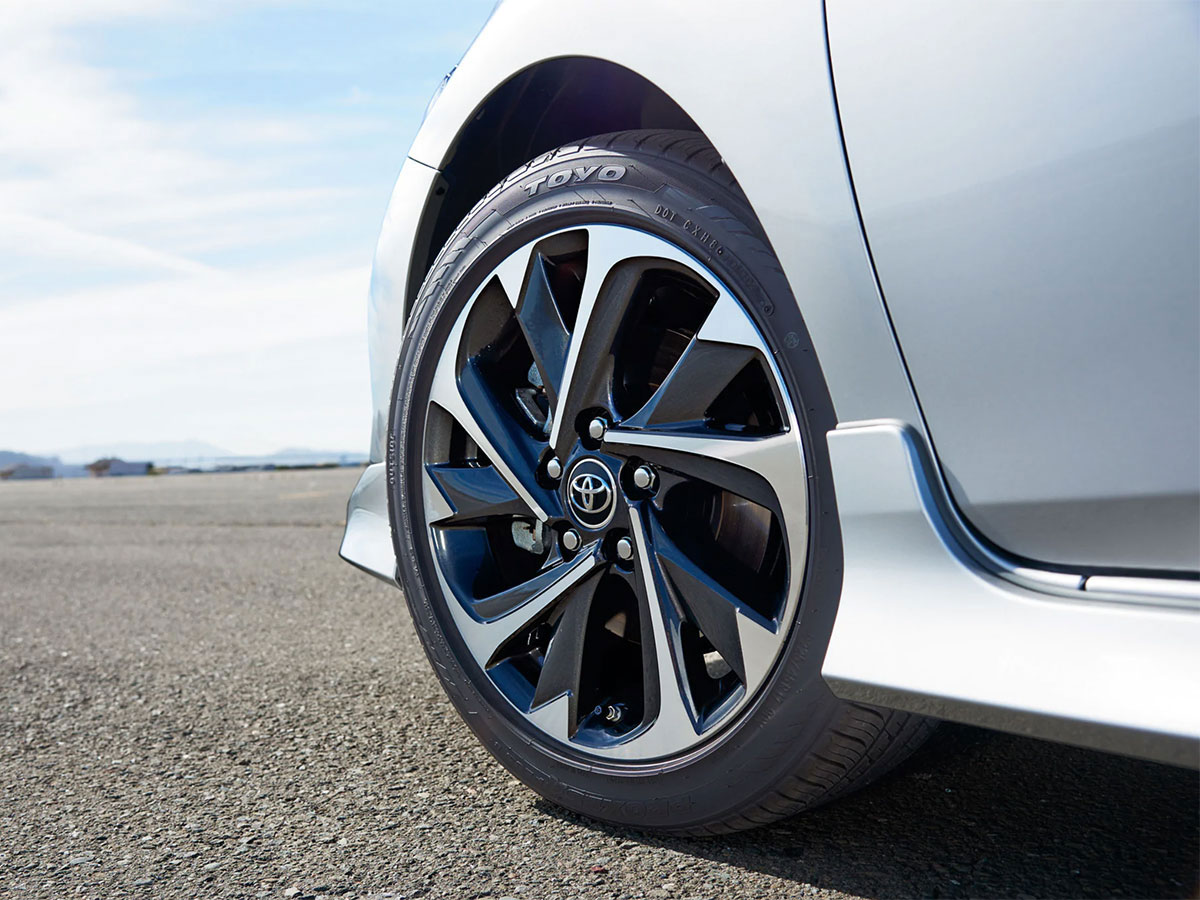 Our Toyota Certified Service Center
In our state-of-the-art service center, our certified technicians can diagnose any odd noises that you may be hearing. For brake service, we can take care of any problem or maintenance task that you have. If our technicians do identify an issue, we will take care of it quickly and efficiently. As Toyota professionals, our team regularly receives training on every model so that they can appropriately care for your vehicle. In a vehicle, the brake system is one of the most complex. When the brakes are in good condition, they keep you safe while driving. With complex engineering, it's always best to leave the brake maintenance and repair to a certified Toyota technician. When you do, you'll always know that quality Toyota parts have been used and the job was done appropriately.
Findlay Toyota Prescott Service Center
In the Prescott, AZ area, we are the Toyota experts. We pride ourselves on providing quality customer service and Toyota care. Whenever your brakes need inspection or service, come see us. When you come in, you'll be met by knowledgeable staff who will quickly take care of your vehicle. We value your time so use an online scheduling tool to make an appointment. This lets us know what problem your vehicle is experiencing. Getting routine brake service can give you and your family many fun, safe times on the road. Our goal is to keep you safe and enjoying your Toyota. Come see us today for all of your brake system needs!