Why Service at Findlay Toyota Prescott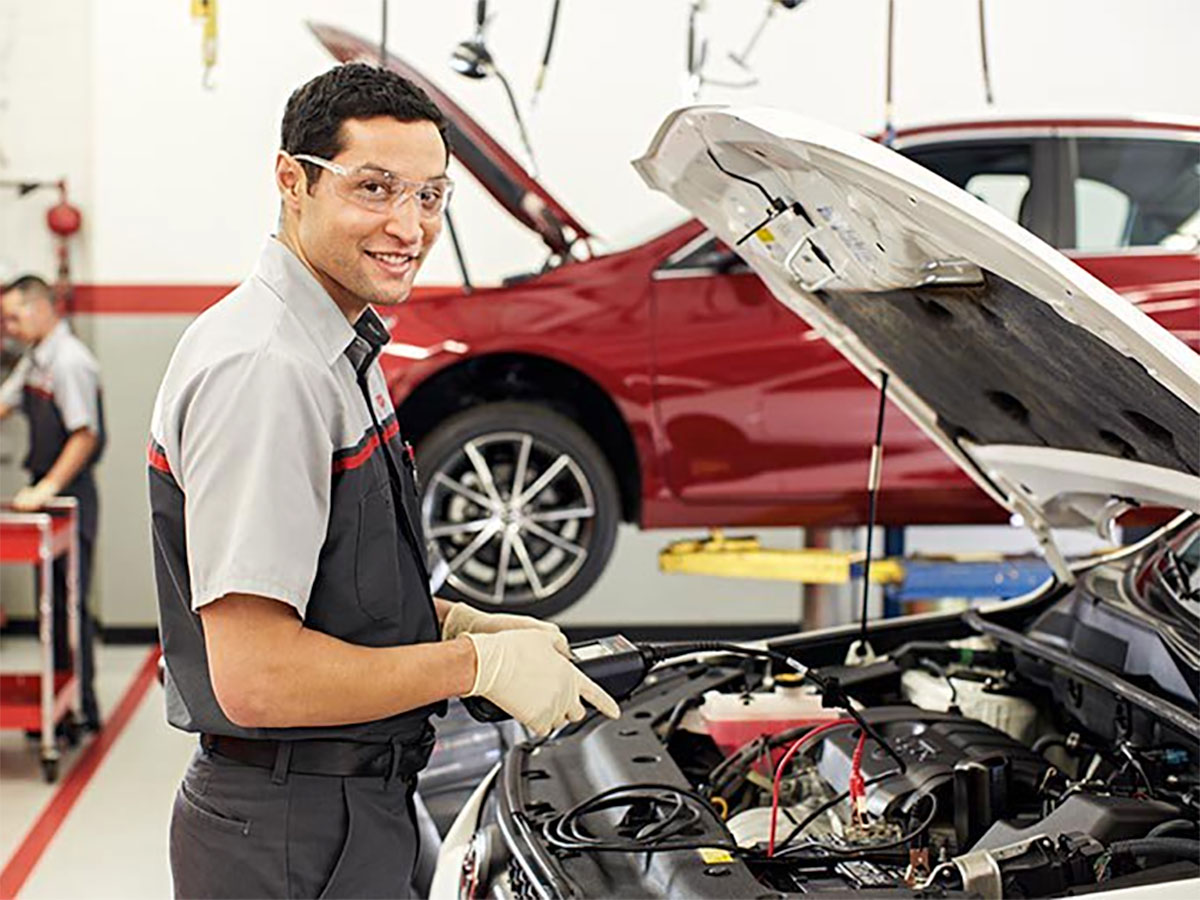 Why Service at Findlay Toyota Prescott in Prescott, AZ?
It's no secret that you have plenty of options for your Toyota's service and repair. The Quad Cities is full of service centers where you can get some or even all of your services done. However, there's only one place with genuine Toyota parts, Toyota certified technicians, and the VIP treatment you deserve, and that place is Findlay Toyota Prescott. We're here to help you take care of all your Toyota service and repair needs, and we're eager to help.
Schedule Service
Service Specials
We Carry OEM Parts for Your Toyota
Our service center is the premier provider of OEM parts for your Toyota. OEM parts are the same parts used in the factory when your Toyota was assembled, so they're guaranteed to fit and work. OEM parts are tested thoroughly for quality, performance, and safety by Toyota, so you get their guarantees when you use these parts. We love having OEM parts for our customers because there's nothing better than giving a Toyota vehicle a Toyota part from the hands of a Toyota technician.
Our Technicians Are Certified for Their Work
Technicians gain national certification through enough hard work, study, and experience to qualify them to take a national test. Once they pass that test, they're certified in vehicle service and repair across the nation. Plus, our technicians are certified in Toyota service and repair, so they know your car inside and out. The Toyota certification allows them to perform work on behalf of Toyota, so they know exactly what Toyota thinks is best for your vehicle.
We Treat You the Best We Can
While you're waiting, we want you to feel comfortable in our waiting area. That's why we've provided complimentary Wi-Fi and a complimentary coffee and beverage bar, as well as vending machines for you to use. We have rental car services available if your car needs to stay for a while, and we always provide a complimentary multi-point inspection with any services. You can access this and much more Monday through Saturday at our state-of-the-art facility.
Visit Findlay Toyota Prescott for Your Toyota Service
The other closest Toyota dealers are more than an hour away in Flagstaff and Phoenix, but we're right here to help you. Our certified service is exactly what your Toyota needs to last as long as it can, and we're proud to provide that to the Prescott area. While we support independent mechanics, there's no contest when it comes to what we can do to help your Toyota vs. other shops, so use our online scheduler and set up your appointment today!
Schedule Service