When your Toyota vehicle is undergoing service, you might not relish the idea of waiting around in a bland, boring wait room. However, at Findlay Toyota of Prescott, we enjoy helping our customers have a comfortable waiting room that provides plenty of cozy amenities and features that will help the time fly by. Our service center isn't just about providing excellent service for your Toyota vehicle; we want to make sure you enjoy the wait!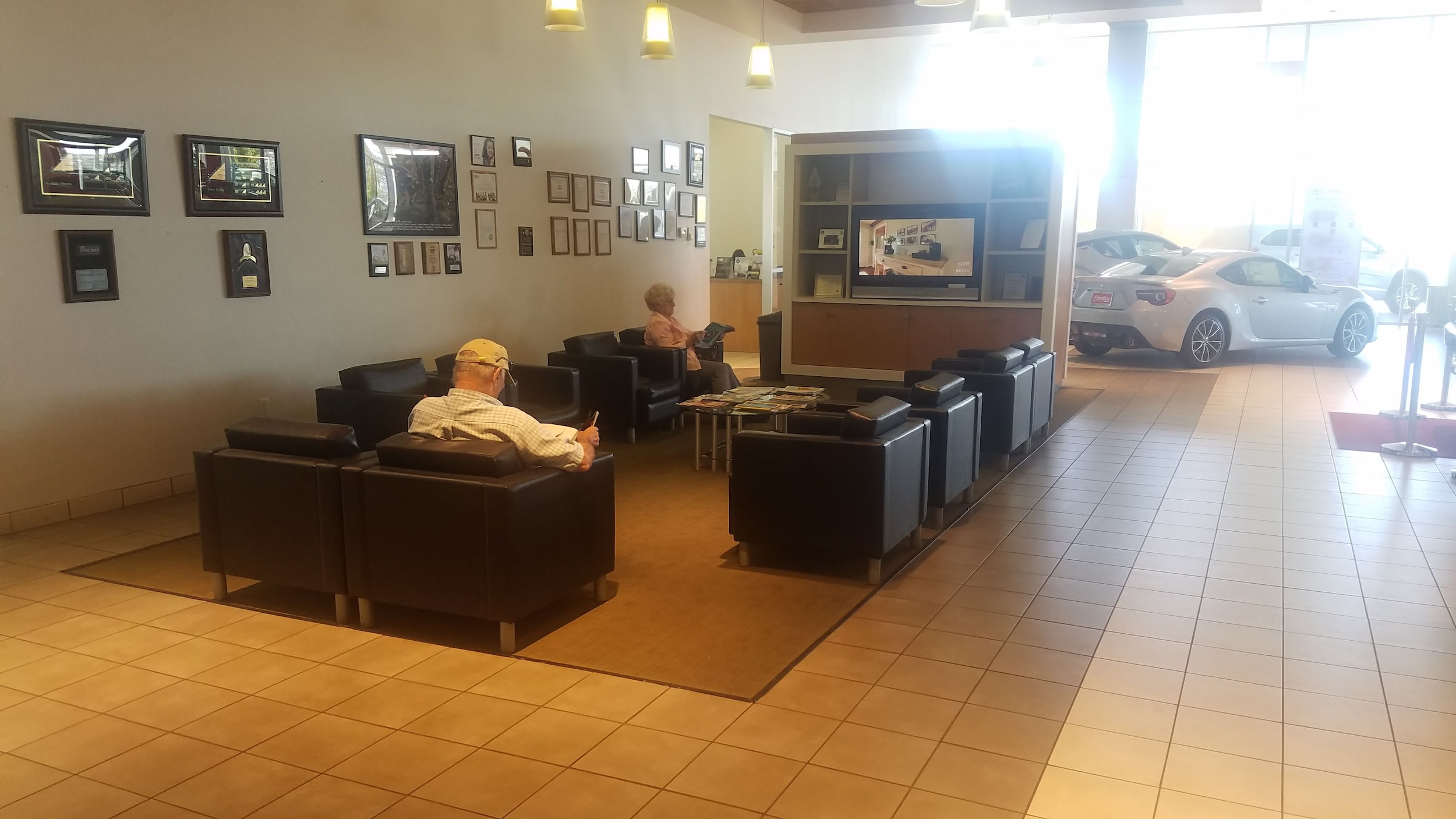 Available Amenities at Findlay Toyota of Prescott
Our Toyota service center provides a comprehensive experience from factory-trained technicians who understand the inner workings of your Toyota car, truck or SUV. They only used Toyota-approved diagnostic and repair equipment to determine the extent of your maintenance needs and get your service completed efficiently and to your complete satisfaction.
While you wait, our service center area provides plenty of ways to help the time pass. A big-screen television is available to keep you entertained and popcorn and gourmet coffee help sate any of your food or drink needs. Missing out on work while your appointment happens? Don't worry! Our waiting area offers free Wi-Fi, so you can bring your work computer laptop and keep up with your workload.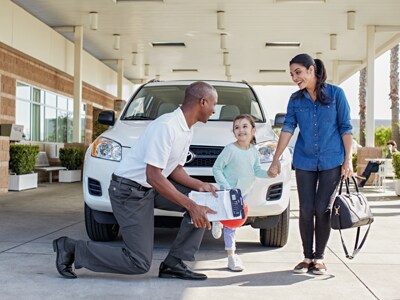 Are you looking to advertise your love for the Toyota lineup? We're happy to help you accessorize with plenty of genuine Toyota apparel available for purchase. They even make a great gift for the Toyota fans in your family!
If you would prefer to get back to work, our courtesy shuttle service will bring you back and forth so you don't miss time and don't need to struggle to find a ride. If your Toyota needs service, give us a call to schedule an appointment. Sitting around won't feel like such a boring experience when you take advantage of our waiting area!
Schedule Service